In December 2018, Snapchat finally released lenses for dogs. This came after years of people trying to get various filters to work on their pooch. Some worked occasionally, but most didn't.
Here are the steps required to use a Snapchat filter on your dog:
Open Snapchat and find a dog specific lens. Dog specific lenses show a paw beside them, like this:

Aim your phone at your dog's face while they are holding still.
The filter will appear and you can take a snap of your dog.
Various filters come and go throughout the year.
Here's a picture of our German Shepherd, Aura with a reindeer filter on her (learn how to get the reindeer antler filter here).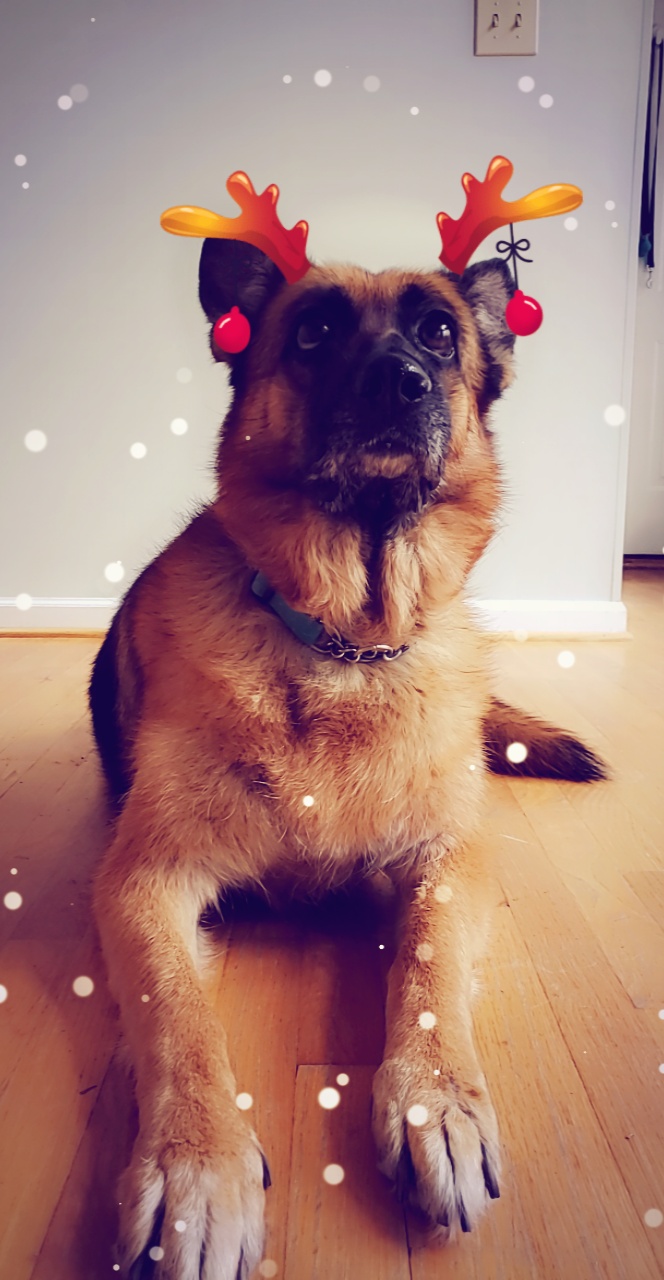 Which Snapchat Filters Work On Dogs?
As of February 2019, Snapchat filters for dogs have included:
Geek glasses on Snapchat filter
Butterfly landing on dog's nose Snapchat filter
Bone halo Snapchat filter
Dog's head in a pizza Snapchat filter
When Snapchat released the filters, they made the announcement using this video:
Do you post your dog on Snapchat often?
If you have a Snapchat specific account which features a dog, please feel free to comment below.