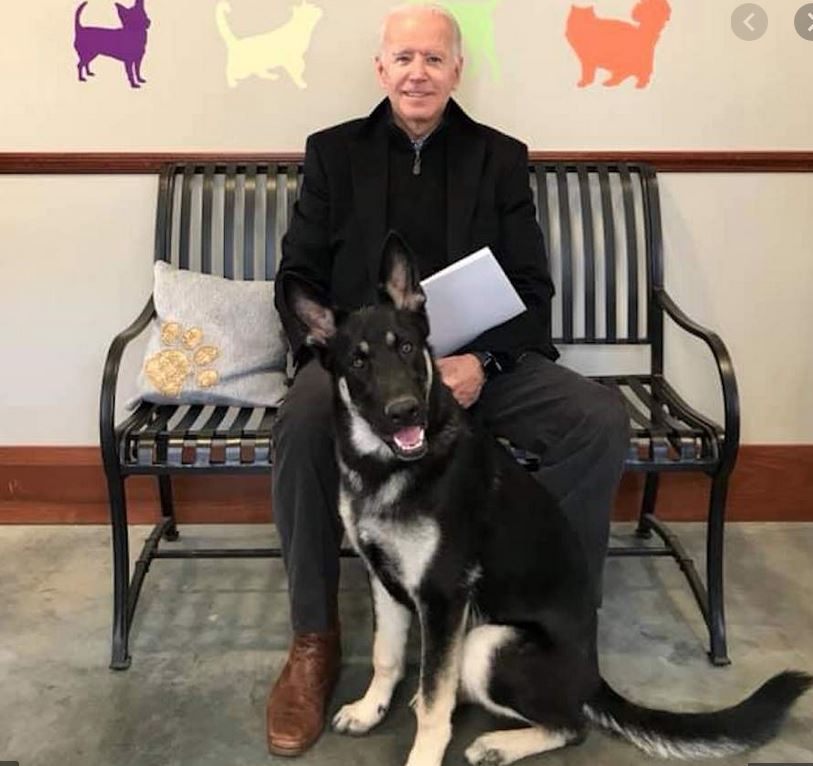 Two lucky German Shepherd Dogs are soon to make their new home at 1600 Pennsylvania Avenue.
On November 7, 2020, it was announced that Joe Biden was the projected winner of the election for President. President-Elect Biden will move into the White House on Inauguration Day in January 2021. With him will be his wife, Dr. Jill Biden, and their two German shepherds, Champ and Major.
Champ has been to the White House before, as the Bidens adopted him in 2008. Mr. Biden had promised his wife that, if President Barack Obama won the 2008 election, Mr. Biden would get a puppy. He fulfilled that promise by adopting then-three-month-old Champ, who his granddaughters named.
Champ will have the honor of introducing Major to the White House. Major himself will make history as the first rescue to ever live in the nation's most important home. The Bidens adopted Major in November 2018 from the Delaware Humane Association.
Champ and Major's move into the White House marks the first time in four years that there has been a pet in the home. President Trump was the first Commander in Chief not to have a pet in over 120 years.