On July 21, 2019, Ivanka Trump announced that her daughter, Arabella, received a puppy for her 8th birthday. The puppy's name is Winter.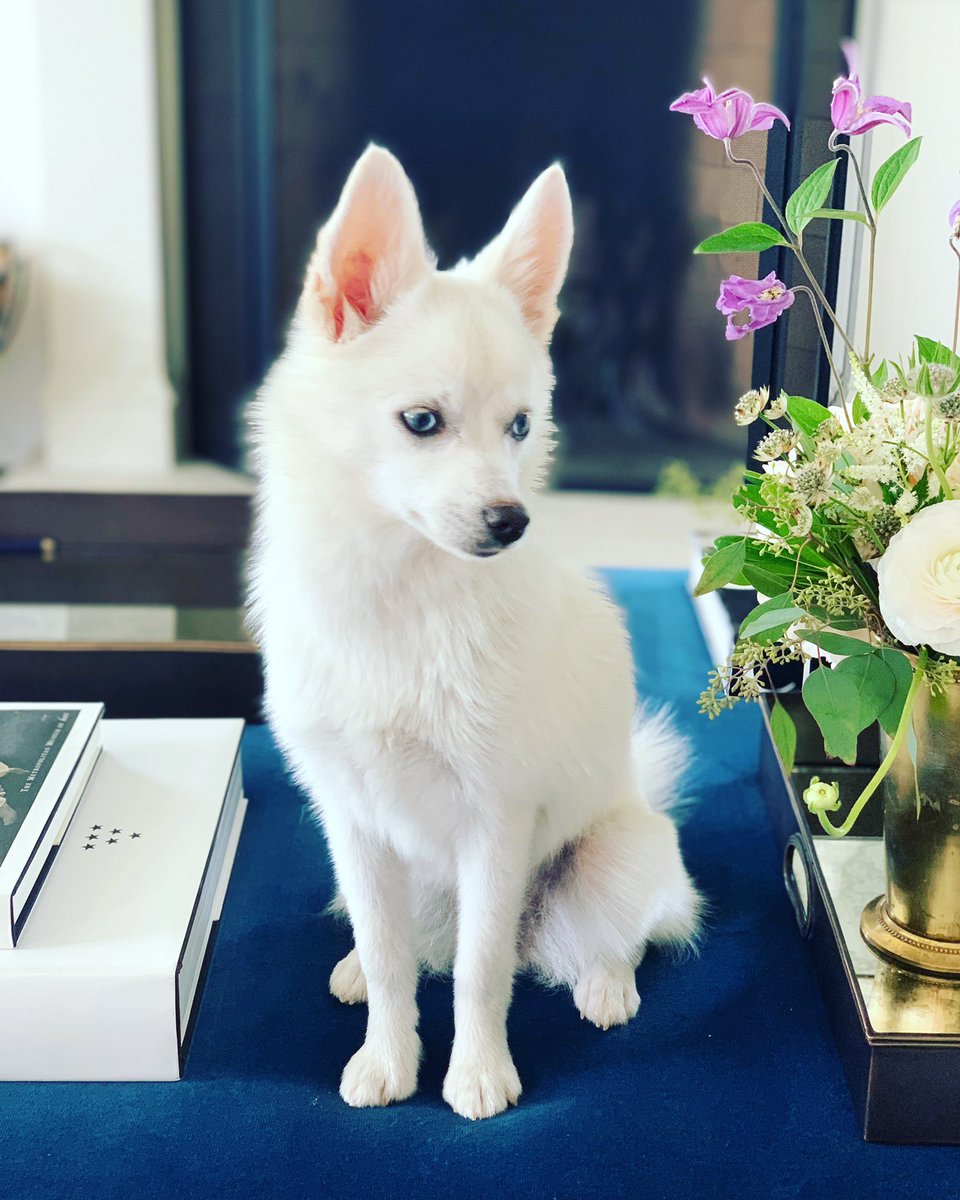 Image credit: From Ivanka's Twitter announcement.
Is "Winter" part German Shepherd?
People online have speculated that Winter may be an Alaskan Klee Kai, an American Eskimo or a Pomsky, a cross between a Pomeranian and a Siberian Husky.
I'm not sure what kind of dog Winter is, but she is cute!
Winter is white with blue eyes. The breed of the dog has not been made official yet, so, we aren't sure what kind of dog this is, or if it is part German Shepherd or not.
What is a Pomsky?
Have you heard of a Gerberian Shepsky? That's a mix between a German Shepherd and a Siberian Husky. The puppies vary drastically.Some have blue eyes, some have almond brown eyes – fur can be all sorts of colors, you just never know. Some people call this a "designer breed". Another example is the GoldenDoodle, a cross between a Poodle and a Golden Retriever.
A Pomsky is a cross between a Pomeranian and a Siberian Husky. Therefore, temperament and colors could be pretty much anywhere. Some even breed the offspring to another Pomeranian when going for the size that they're looking for.
What kind of dog do you think Winter is?
I don't think the dog is part German Shepherd, but, I have no clue.
If you have a guess, please feel free to comment below!