Happy Birthday to the A Litter!
Adele sent us in this picture: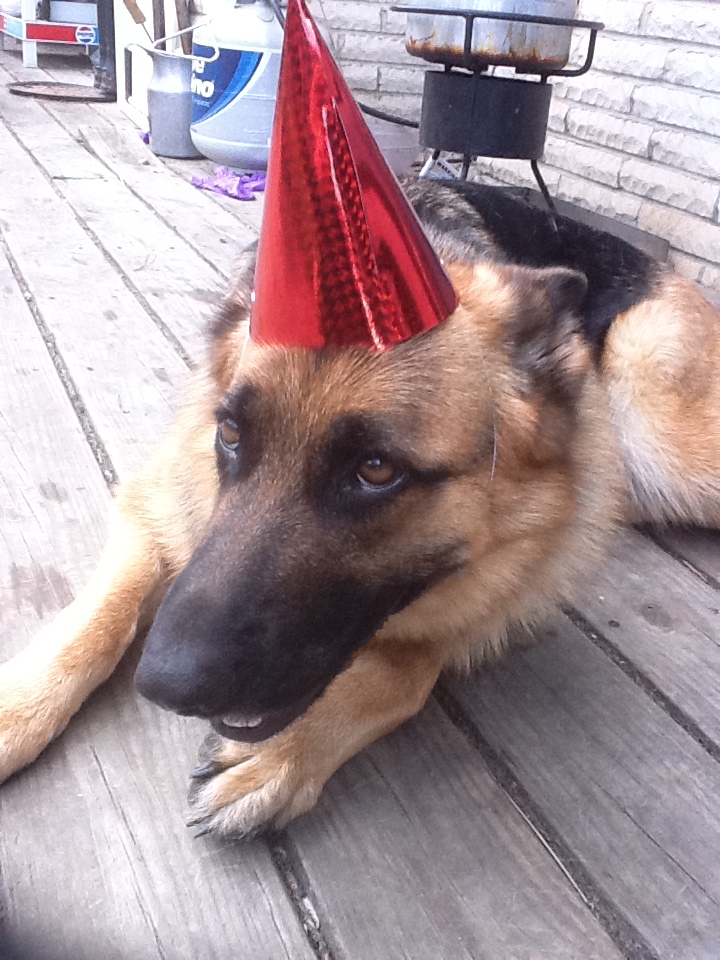 Here she is again. Did you know German Shepherds are lap dogs?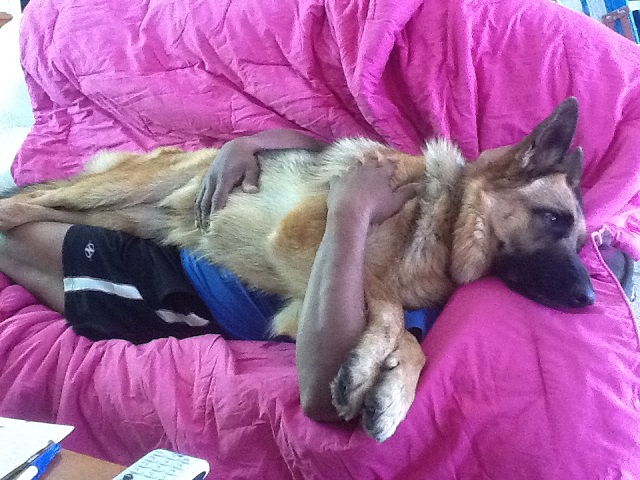 Here's one more. Adele looks a whole lot like Aura!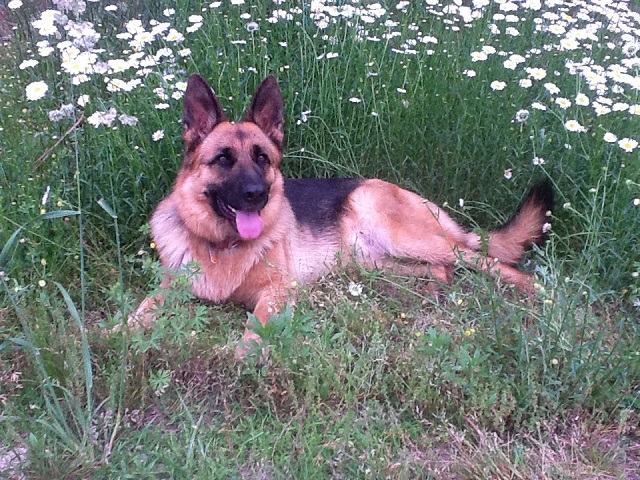 Much of the A litter was born on June 1 & June 2 of 2013.
We can't believe that 2 years has passed already!