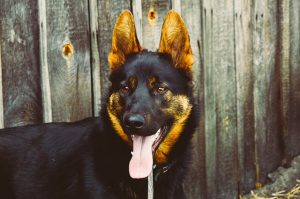 St. Louis natives Jeffrey and Cynthia Lattray have formally sued Massi Nouri and Mohammad Noori for allegedly letting their German Shepherd run wild. The Lattrays allege that Mohammad and Massi (the defendants in this case) failed to abide by a St. Louis ordinance that requires all dog owners to keep their pets firmly on a leash.
On August 9th, 2016, the Lattrays' daughter, Samantha, was walking to a babysitting job. As Samantha passed by Mohammad and Massi's house, the German Shepherd attacked Samantha.
Thankfully, Samantha survived this attack, however she did suffer serious injuries that required hospitalization. In addition to physical damage, Samantha also suffered emotional and psychological trauma.
According to the Lattrays, the defendants' German Shepherd didn't have a leash on. Apparently the couple didn't even try to restrain the dog. The large German Shepard ran right out of the defendants' home towards Samantha.
The Lattrays filed an official complaint against Mohammad and Massi at the St. Louis City Circuit Court on July 17th of this year. James E. Parrot will represent the Lattrays in court.
This complaint requests a trail by jury and asks for at least $25,000 in compensation. This money will help pay for Samantha's medical expenses and psychological counseling sessions. There's also a statuary fine of $1,000.
James E. Parrot works at the Law Office of James E. Parrot in St. Louis. His main office is at 1221 Locust Street. Anyone who wants to contact Mr. Parrot for his legal advice can reach him at (314) 621-4100.
For those interested in following this trail, the official case number is 1722-CC10777.