Live PD is a new TV show by A&E. It is a little bit like COPS although it is aired LIVE on TV. Camera crews are typically in 5 or 6 areas or even 6 separate states. The TV show switches back and forth between police departments as the action occurs.
This week Spokane County ]Washington was on Live PD as Sheriff's Deputies were involved in a long car chase. At the end of the car chase, a K9 comes in and holds the guy down who was trying to run from the cops, now on foot after wrecking his truck.
The K9 unit was none other than "Gunnar", a German Shepherd Dog: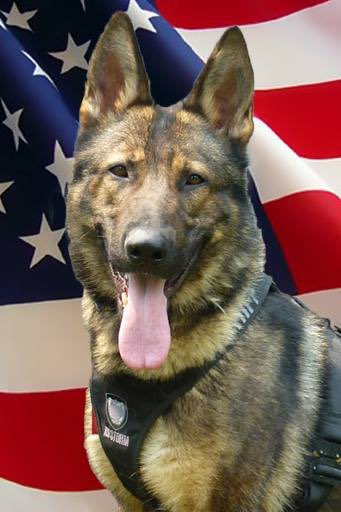 Image credit: Spokane County Police.
Thankfully, when the suspect was apprehended, everyone walked away with only minor to no injuries sustained.