Luna is a German Shepherd mix that was found near Franklinton North Carolina July 31, 2015. She received the name Luna that day as it was the blue moon.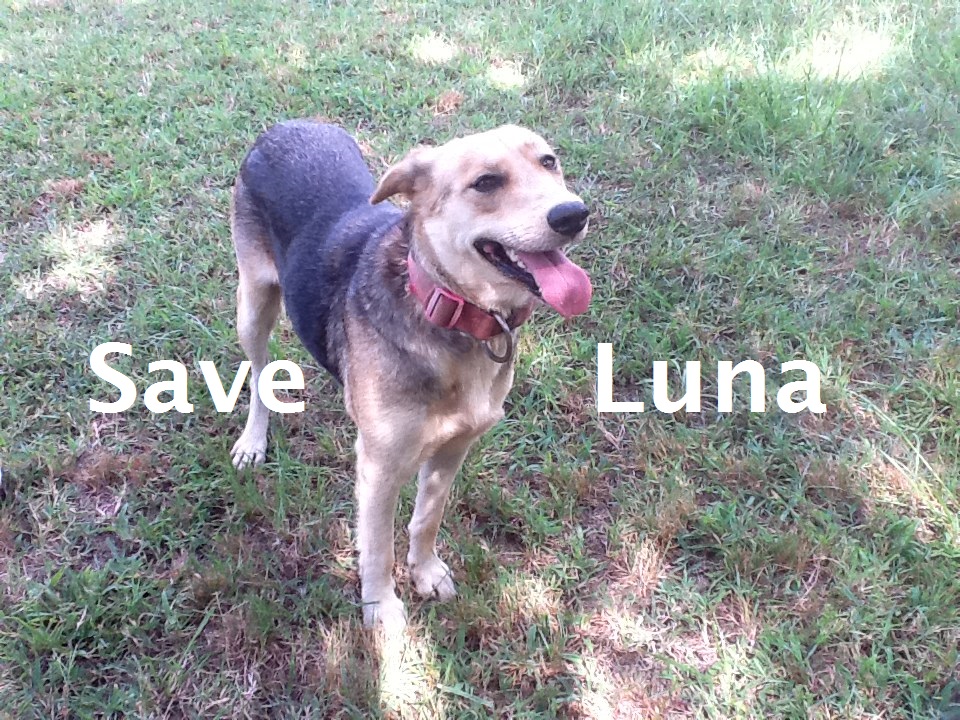 Luna will be put to sleep in the next few days if she can not find a new home.
Luna is 3 – 4 years old. She is happy and gentle. She has ticks, heartworm, and she is pregnant.
If you have a solution for Luna please email us immediately and include your phone number.
She may be down to her last 24 – 72 hours of life.
If Luna whelps she'll need to be spayed and pups will need to be placed in excellent homes (and neutered/spayed).
Unfortunately, there are too many dogs like Luna out there.
If any responsible individual or organization steps up we will donate to them all the supplies they need for the puppies delivery and first 8 weeks of life (whelping box, food, pads, etc).