Aura vom Roten Feldweg:
Aura vom Roten Feldweg is a West German Show Line GSD. She made the trip from Neckarsteinach Germany to the United States on February 16, 2012. She is dual registered with the SV and the AKC. Aura is everything we wanted in a GSD: healthy, beautiful, protective and intelligent. Aura's page on PedigreeDatabase may be viewed here.
Aura has perfect puppies, stay on top of them here on the
German Shepherd Puppy Page.
Read about her parents here:
Dad: SCH3 Kkl 1, HD-SV: HD a-normal (a1), VA(PL),V1,SG36 BSZS, Fritz vom Kuckucksland
Mom: SCHH2 Kkl 1, HD-SV: HD a-normal (a1), V75(BSZS AACHEN2008), Leika vom Sommerrod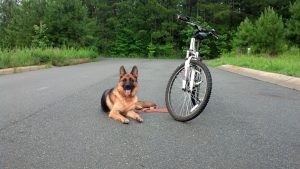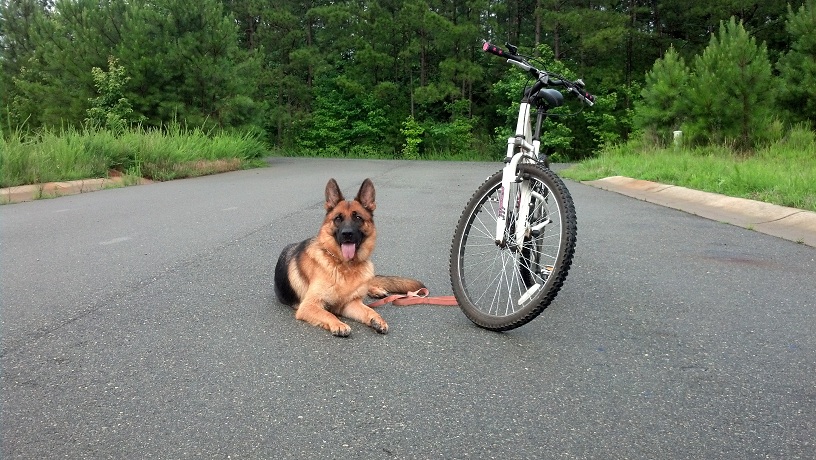 ---
Audo vom Hektor Haus
Audo was born June 1, 2013. Both of his parents are outstanding German Show line dogs imported from Germany. More news on Audo soon!
Dad: VA4, SchH3, KKl 1, Ando von der Hopfenhalle
Mom: HD-SV: HD a-normal (a1), BH, Aura vom Roten Feldweg
---
Fina vom Chandlerhaus:
Fina Vom Chandlerhaus is our family companion. She has a strong desire to be with us and our kids at all times. Fina is AKC registered and has OFA certified hips & elbows. She was born September 12, 2005. Fina's page on Pedigree Database is here. She loves playing outside. One of her favorite activities is chasing water. We have cats, chickens & goats and she behaves excellent with all of them. We could not ask for a better dog.