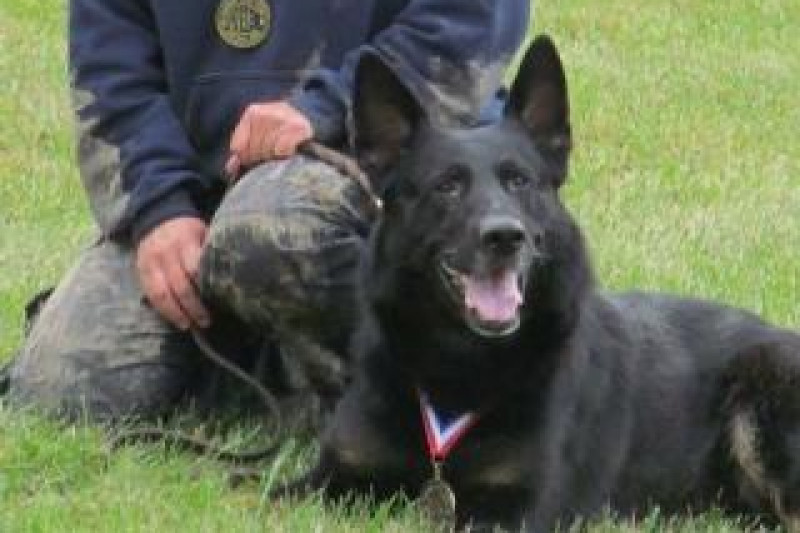 Saint Michael was a German Shepherd Police Officer protecting and serving the community of
Newtown Connecticut. The picture above is of St. Michael which was used on his GoFundMe page. A GoFundMe page was put in place upon the German Shepherd's diagnosis of a very aggressive form of cancer called hemangiosarcoma.

According to an article in the Newton Bee, veterinarians first removed a tumor on the K9's stomach and removed his spleen and were going to follow up with chemotherapy, however on April 16, 2017, Easter Sunday, the K9 became lethargic and was rushed to an animal hospital where it was discovered the cancer had spread rapidly. Unfortunately, the only good option left for Saint Michael at this point was euthanasia.

According to Wikipedia, Saint Michael the Archangel is the patron saint of grocers, mariners, paratroopers, police officers, and military members.