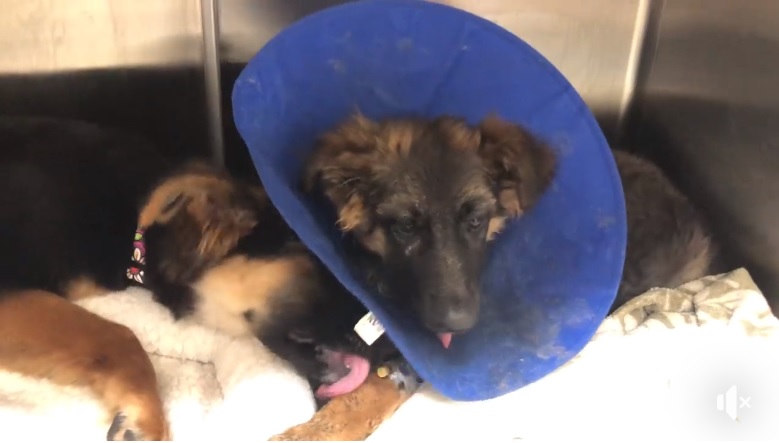 Someone has been putting horribly abused German Shepherd puppies in the trash in Oakland, and German Shepherd lovers everywhere want to know who is doing it. KTVU and NBC Bay Area both covered this horrific story along with the reward.
What happened?
Someone near a homeless camp called in the terrible news. German Shepherd puppies were in the garbage. They were missing feet, had smashed jaws, were malnourished. To be honest, I wouldn't treat an ANT this way.
Rocket Dog Rescue rescued the pups, thanks to the assistance of a nearby vet who took on the emergency case, Ocean Avenue Veterinary Hospital.
$5,000 Reward Offered:
Pet Food Express posted on Facebook that they're offering a $5,000 reward leading to the arrest of the people responsible for abusing German Shepherd puppies and throwing them out with the trash in Oakland, California.
Anyone who can provide a tip in the case is asked to call Oakland Animal Services at (510) 535-5602.
Rocket Dog Rescue accepts donations here.