Evie was a dog owned by "Joseph's Legacy", an animal rehab in Ohio. In late August 2018, one of their dogs, a German Shepherd/Elkhound Mix named "Evie", was found dead in a prison. The dog was a part of an Inmate Assisted Rehab Program where well behaved inmates help rehabilitate dogs for adoption to the public.
Tragically, Evie died due to blunt force traumas to the chest, shattering organs in her body.
Who Killed Evie?
The investigation is still underway, but I would suspect that there are videos in place and a simple review would show either an inmate or a correctional officer beating the dog.
A Knee Jerk Reaction?
We all know that the prison systems in the US are a total disaster and inmates need things to do, and rehabilitating dogs can be a wonderful experience. I don't know if it was the right move or not, but Joseph's Legacy has pulled out of the inmate assisted rehabilitation program. But, we just don't know the details.
A Cover Up at Warren Correctional Institution?
It's been weeks since the death of Evie, and nobody knows what is going on. I think we can all agree that this is something which should have been ironed out in 60 minutes, tops. Yes, at the time of this article, there have been no charges filed against anyone and to say this is fishy is an understatement.
The Official Statement From Joseph's Legacy: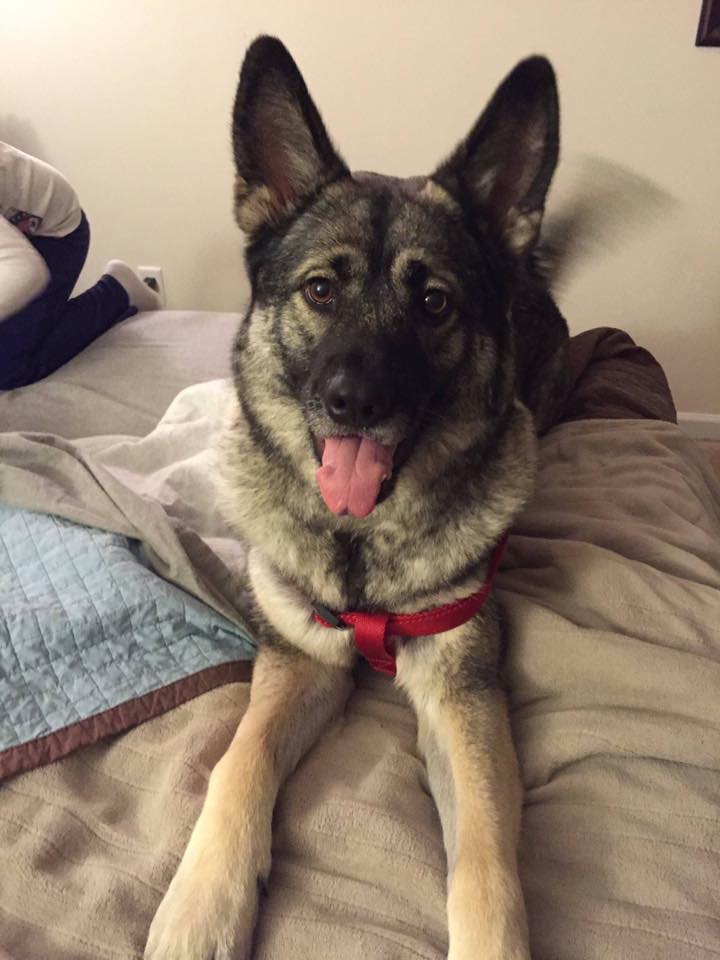 Image and quote from their Facebook post:
"We are incredibly sad and it's a rough time for us. Please understand I am having a hard time finding the right words to describe the deep loss we are feeling right now. We have lost one of our own animals who we feel needs justice and her story told.

Like many rescues all around the country, that partner with prisons who have programs set for trusted inmates to use their time and energy training rescue animals, preparing them for new lives with new skills. These programs are meant to be great for the dogs and the inmates. These programs are supposed to be closely monitored by the prison staff. We were invited to join this program at Warren Correctional institution. Like most, we were excited to have our troubled dogs get their training and excited to help the program. Many dogs came, got trained and headed out to their forever homes. It seemed to have little issues and worked smoothly. We had volunteers regularly on site and observing the dogs progress and how the handlers were working with them.

Until our worst nightmare happened.

Our sweet Evie came to us in 2015 when she was suffering a broken hip. She had been hit by a car and for weeks was putting her own needs aside as she was taking care of and nursing her own puppies. She was a super mom. We had to help her, give her the life where she didn't have to worry about what the next meal was for her or her babies. No longer having to roam in pain with a broken hip that wasn't being medically addressed by anyone. One of her puppies had passed away but one thrived and was adopted by an amazing family. Evie had her surgery and she was so happy to have her second Chance. She loved everyone she ever met. She was adopted and returned at no fault of her own a few months ago, her family was heartbroken. Evie settled back in but we found out that she had learned some escape tricks along the way. Evie could open doors or easily escape when she wanted to. She was doing amazing with her foster mom but we had thought maybe trying to get some more training, it would be safer for when she was adopted again…

We got the news that Evie was found in the cell, unresponsive by her handlers and she had passed away. Naturally, this immediately became something we took seriously. We are deeply hurt by any loss but since we weren't there, we needed to get a necropsy to find out how she passed away. We have removed all our dogs from this program and will not return.

Today made this hurt so much more. We received an update from the necropsy that is absolutely heartbreaking. Our Evie died from blunt force trauma to her abdomen causing her liver to hemorrhage and her kidney was also damaged. We're all undeniably angered and overwhelmingly upset. We will have more results in about 3-4 weeks. We have to get justice for Evie. The state authorities are in charge of the investigation. Formal charges WILL be pressed. We have to make sure her story is known. These programs are more risky than we had originally thought. Please use our Evie as an example to think twice if you are in a rescue considering these types of programs. We know it's not everywhere but please keep Evie in mind.

Evie was an extremely sweet dog who had so much more life, happy moments and years ahead of her. Our volunteers are hurting so deeply. Confused how such an amazing happy dog can be intentionally harmed. How safety measures have failed her. Please keep our volunteers in your thoughts and prayers as we try to process this tragedy within our family."
Comment Below & Updates:
We will monitor this story as more details are expected in the future. As details emerge, we will post them in the comments section below. Keep it civil and feel free to comment below if you'd like. Meanwhile, we hope that there is indeed #JusticeForEvie.