Joe Biden's first German Shepherd, "Champ", really upset some people since it was allegedly purchased from a backyard breeder he used before. Indeed, Linda Brown, the owner of Jolindy's German Shepherds, has had her dogs seized and she's also been charged with animal cruelty for alleged animal abuse. Some reports describe lack of veterinary care, horrific conditions for as many as 40 – 90 German Shepherds. At the time of this article, Linda Brown was waiting to go to court. Her latest charges include 14 counts of animal cruelty which have a potential penalty of 90 days in a Pennsylvania state prison.
Much of the outcry was from animal activists who felt Joe Biden damaged their efforts to raise awareness of rescue dogs. Apparently, Joe promised to get a rescue for his next dog and held true to that promise:
In case you were curious, here's Joe's last dog "Champ":
Meet "Major" the German Shepherd
Ok, on to the great news. Joe Biden has adopted "Major", a German Shepherd: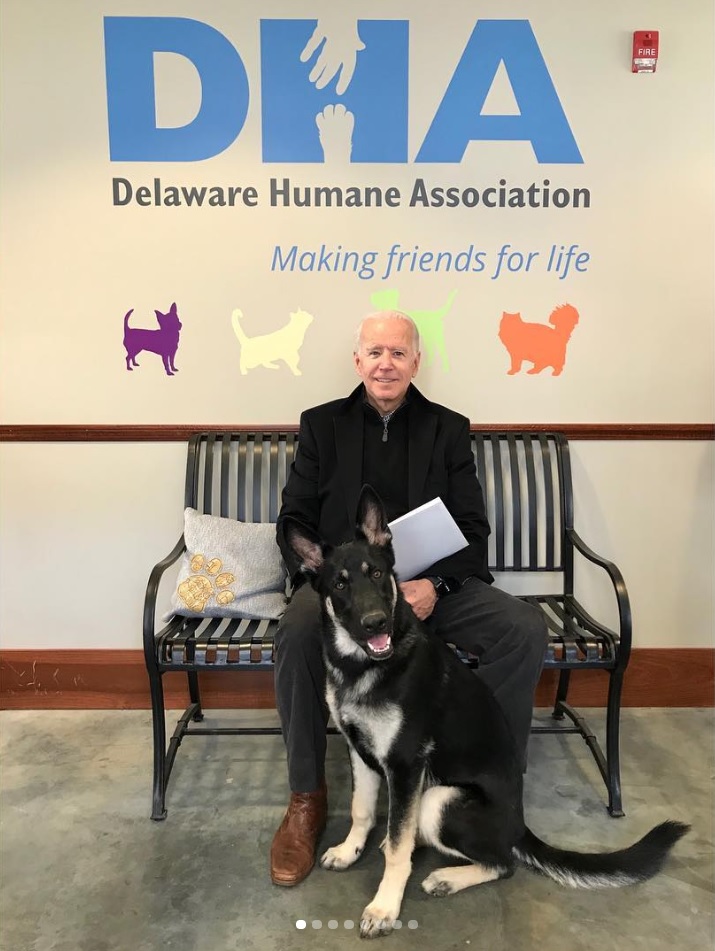 Image credit: Delaware Humane Association
Major sure is a great looking dog.
Should presidential candidates have dogs?
Joe Biden is considering or is running for President in 2020. Do you think that his German Shepherd will help him? Would you get a German Shepherd if you had a busy job? Do you think Donald Trump should get a dog? What kind?
Please feel free to comment below!