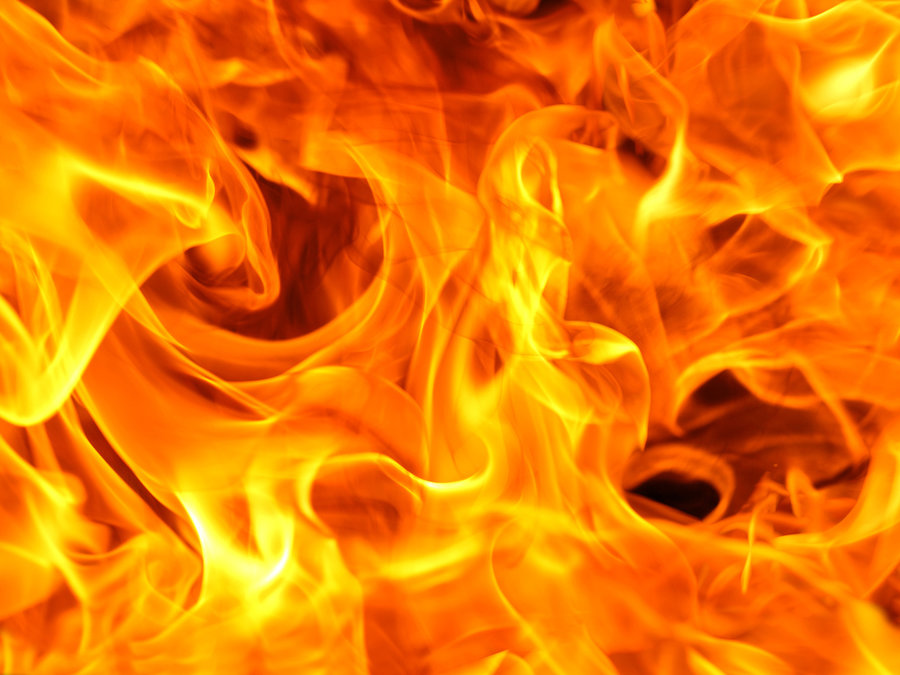 One of the worst scenarios anyone can imagine is having a fire in the house while you are sleeping, but that is exactly what happened at the beginning of the new year on January 5, 2018 and a man from Powell, Wyoming has his 5-month-old German Shepherd to thank for getting out of the house alive.
Reynaldo "Rey" Adame said he was awakened at 7 a.m. by his new puppy jumping on his chest. When he looked around, he saw flames coming from under the sofa, and he immediately jumped up and ran out of his mobile home, which was filled with smoke and engulfed in flames.
In his haste, Adame slammed the door with Blue still inside. He was forced to go around to the back door where he found the scared Blue, ready to jump out of the door. Both got out with no major injuries, but Adame did spend one day under observation at the hospital.
The newspaper in Powell, The Powell Tribune, reports that Adame escaped from the fire into the sub-zero cold of winter barefoot and in his pajamas. He has no possessions left from the fire in his mobile home; the Catholic church has provided Adame with a motel room while is mobile home is cleaned out. Unfortunately, Blue is not able to stay with him in the motel room, and he is being held at the Moyer Animal Shelter in Powell.
The Animal Shelter can only keep Blue temporarily. If you are able to provide a home for Blue until Adame secures housing again, his sister Maria Adame will take your call at 307-254-8247. He is still a puppy and would love to play with children!
Since Adame has lost everything in the fire, the community would like to come together and help get Adame back on his feet again. He was left with nothing and needs clothing in these sizes: 32×30 pants, medium shirts, large outerwear and size 9 shoes or boots. He also needs grooming essentials, food or gift certificates to local restaurants and daily necessities. This is the perfect opportunity for the community to come together and show that our pets are invaluable to us and that people still help people get through difficult times.