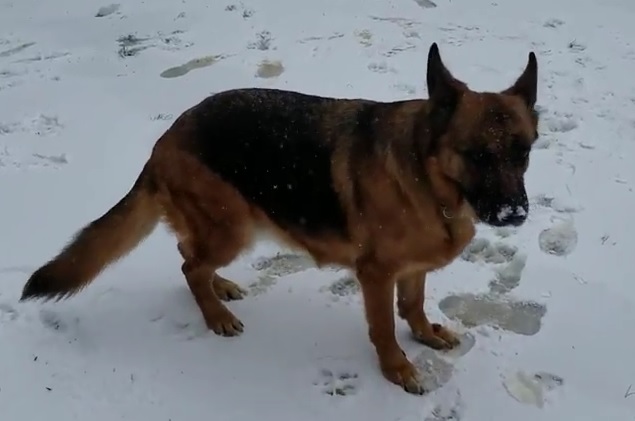 Aura, who is from Germany, loves snow. So on January 7, 2017, when winter storm Helena rolled through, Aura ran outside to play in the snow.
Here is is running, frolicking, playing in it. She likes to "shovel" with her nose, and bite the mounds she builds.
Does your dog love the snow?
Send us a pic, video or story and we will post it here!