HektorHaus.com began many years ago with a dream to breed some great German Shepherd Dogs. Once. Well, we had so much fun on the first litter, we decided to have 2 more.
Well that and the living room was destroyed on litter #1, so why not.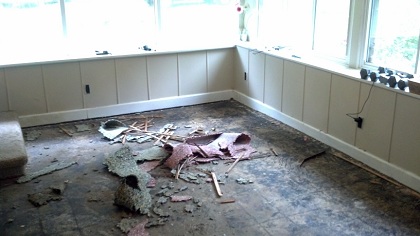 Yes, we did re-do the living area.
23 puppies in total left here and went to homes.
I did absolutely everything possible in an effort to produce beautiful pups who would fulfill everyone's dreams.
I tried to keep people's expectations low while at the same time hyping up the excellent credentials of the parents. They really are outstanding parents.
I do hope that all of the dogs are having a great time with their doggy parents.
Some people send me pictures and videos on a regular basis, which I try to share here and on our Facebook page or YouTube channel. Other people, I never heard from again once they left here. I haven't bugged any of those people although maybe I will at some point just to drop a line and see how things are going. I lean towards "no news is good news".
So far, I haven't heard any terrible reports from anyone.
I do hope the dogs are behaving and that the owners are making great memories with their 4 legged family members. I know young shepherds can be a real pain in the butt. They seem to grow up a little by the time they're about 7. haha
Sometimes I wonder if I ever disappointed anyone. A dog is such a huge part of people's lives. What if one get sick too young? My last girl, Fina, developed a skin condition at 5 and passed away very young at age 8.5. It was terrible. The whole family cried and so did people 100 miles away. She was such a great dog. I am grateful for every moment I was able to spend with her.
Even when you do everything in your power to produce healthy, smart dogs, at the end of the day, they're dogs. I've worried more than I should have.
Will their ears be as perky as they should be?
Will the coat be just right? Too short? Too long? Too soft? Too coarse?
Will someone get a dog that is too lazy for them? Too hyper?
At the end of the day I can say with confidence I did the best I could.
Raising the pups was fun. I'll never do it again but it was a blast.
About AllAboutShepherds.com
I am going to "re-brand" the site soon.
There will always be a section for my original girl, Fina, Aura, the mom who produced the pups, and all of the pups.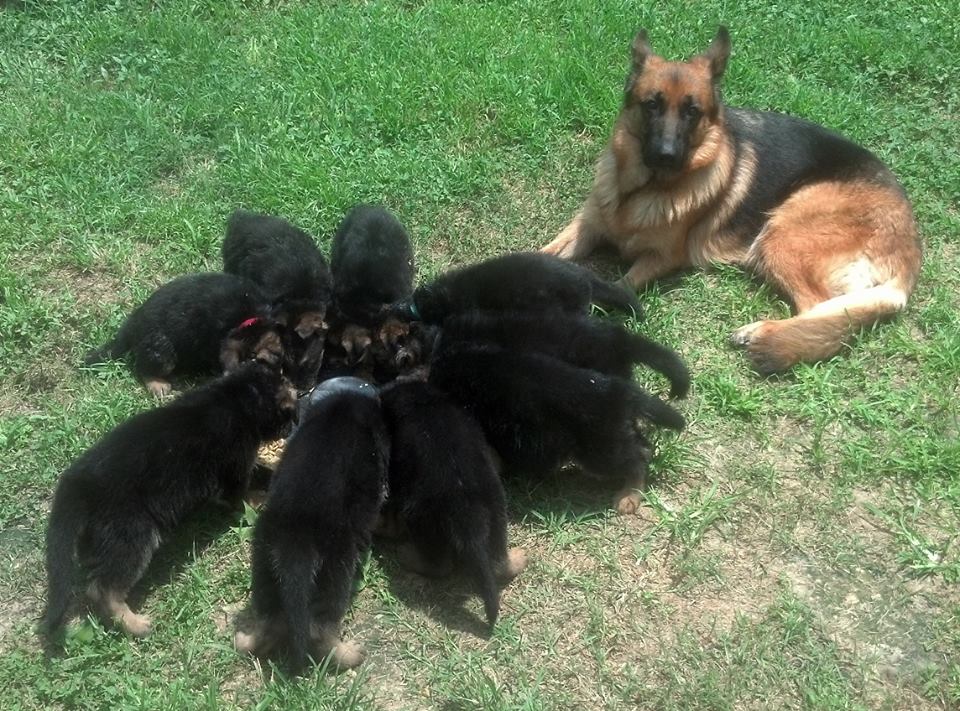 If anyone would like to share any Shepherd stories, good, bad, funny, sad, happy, PLEASE email me. I will be happy to put the content online.
With AllAboutShepherds, I'd like to create the go-to source for German Shepherds.
I am not going to plaster the site with ads. I've been monitoring German Shepherd websites, and they do not generate enough traffic to make anyone much dough, so, I am going to skip them completely. Although when I find a good product I will put it on the site along with an Amazon affiliate link.  This is not going to be the primary focus of the site though.
The goal of the site is to be a go to resource for all things Shepherd.
I'd like to cover American breeds, Czech breeds, German show lines, working lines, and all types of Shepherds.
All old HektorHaus.com content will remain on the site. I may end up consolidating it, but it isn't going anywhere. In fact, I hope to make it easier to navigate.
A few things I am hoping to cover include:
Shepherd Health
Shepherd Breed types and information
Shepherd Care
Shepherd Rescues
Shepherd Training
Shepherd News
I'm not the expert
My goal here is to write about the Shepherd as I learn more about this wonderful breed. I am by no means a "Shepherd Expert", although I have spent the last 15 years with a GSD by my side every day.
I know if I write about the Shepherd enough, someone is going to chime in and tell me I'm an idiot. And that's fine with me. I am open to constructive criticism. In fact, I'd love as much input as possible and I appreciate people's passion for these canines.
When?
I'm not sure when I will get the new site up. Hopefully in June or July. I've already been delaying the site for 6 months.
Definitely some time in 2017.
Help wanted
I am seeking input from
Shepherd Owners
Stories about Shepherds who have passed
Veterinarians
Translators
Select professionals (trainers, rescue owners, working dog owners, and maybe the occasional breeder if I happen to bump into the right one.)
When the site goes live..
When the new site is up, everything from this site will redirect right over to the new one. Any bookmarks will continue to work – the URL will just change from hektorhaus.com to allaboutshepherds.com.