One year ago today Aura had her third and final litter, the C litter.
In case you missed it, here is the live blog which was updated as she gave birth.
We have been getting regular updates from the "Purple Collar" girl; her name is "Gretel"!
She sent us this picture today: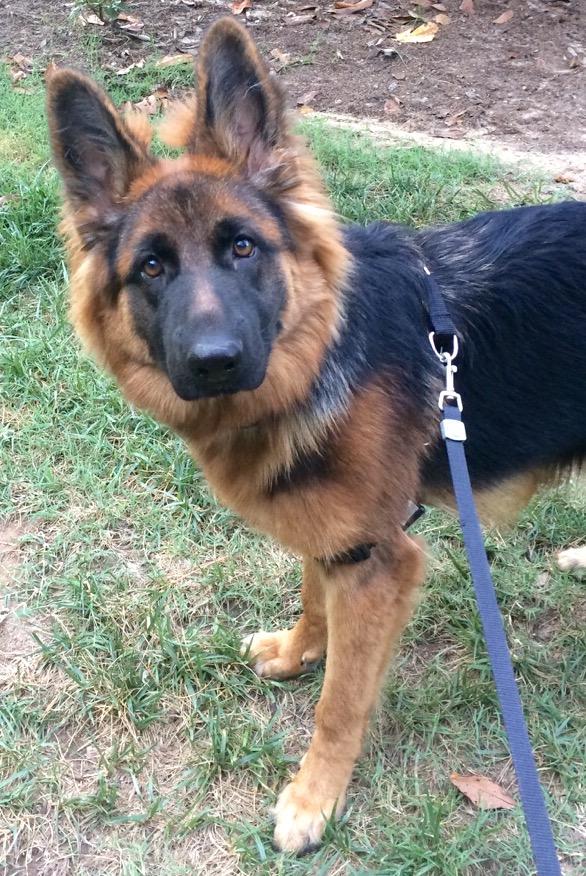 Gretel was born at 1:55PM.
Thank you for saying Happy Birthday, Gretel!
and that is what a 1 year old German Shepherd puppy looks like!
Here she is doing some tricks!