Adele from our A litter "phoned home" not long ago along with this incredible video of her swimming!!!
Not all German Shepherds like to swim. Her mom, Aura, does not swim. She is fine getting her feet wet up to her elbows.
My previous shepherd, Fina, LOVED the hose. I once set it up on the fence blasting water out, and she probably would have played with it until the sun went down. She loved getting blasted with water, but, she didn't swim.
On our A-litter, I've had multiple reports of puppies that go swimming! Maybe it was good parenting? hehe
Here is another pic of Adele: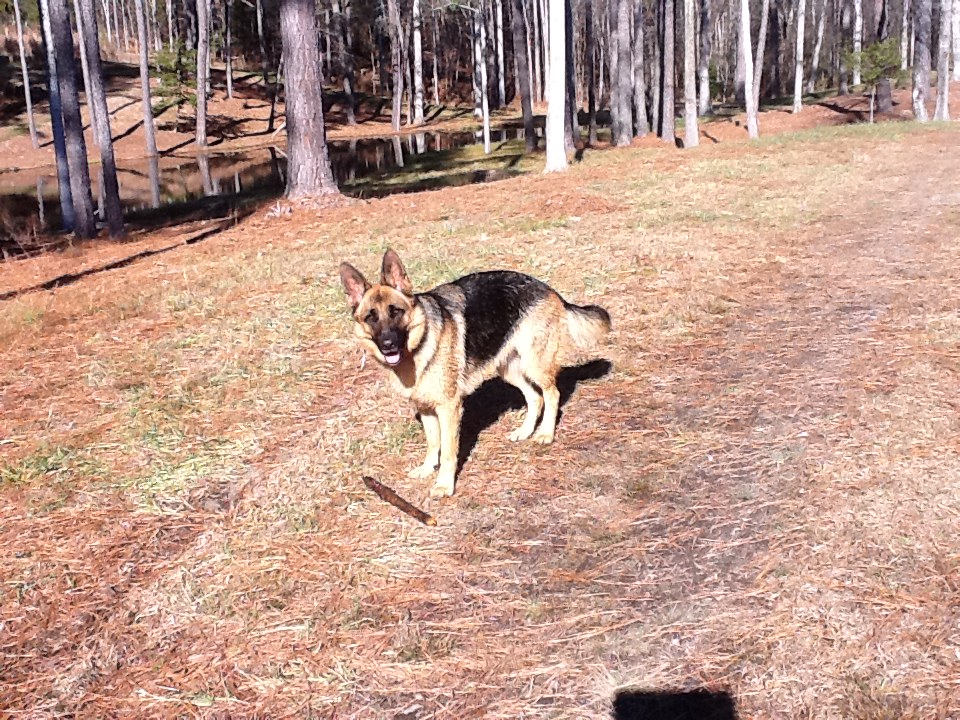 I guess, much like any other dog, some swim, and some do not!
Does your German Shepherd swim??