It's 2018 and it feels like California has been on fire all year long. Firefighters from across the USA have gone to assist with the Cali fires.
One of those fires was in Mendocino County. According to the Draper City Fire Department's Facebook page, a German Shepherd came out of the darkness one night for water and slept under a fire truck. After weeks in a shelter with no owners to be found, the Fire Fighter who initially discovered the dog went and rescued him a second time. That dog's name is now "Mendo"!
Lucky dog!
Here's Mendo's pic and his story, quoted from their Facebook page: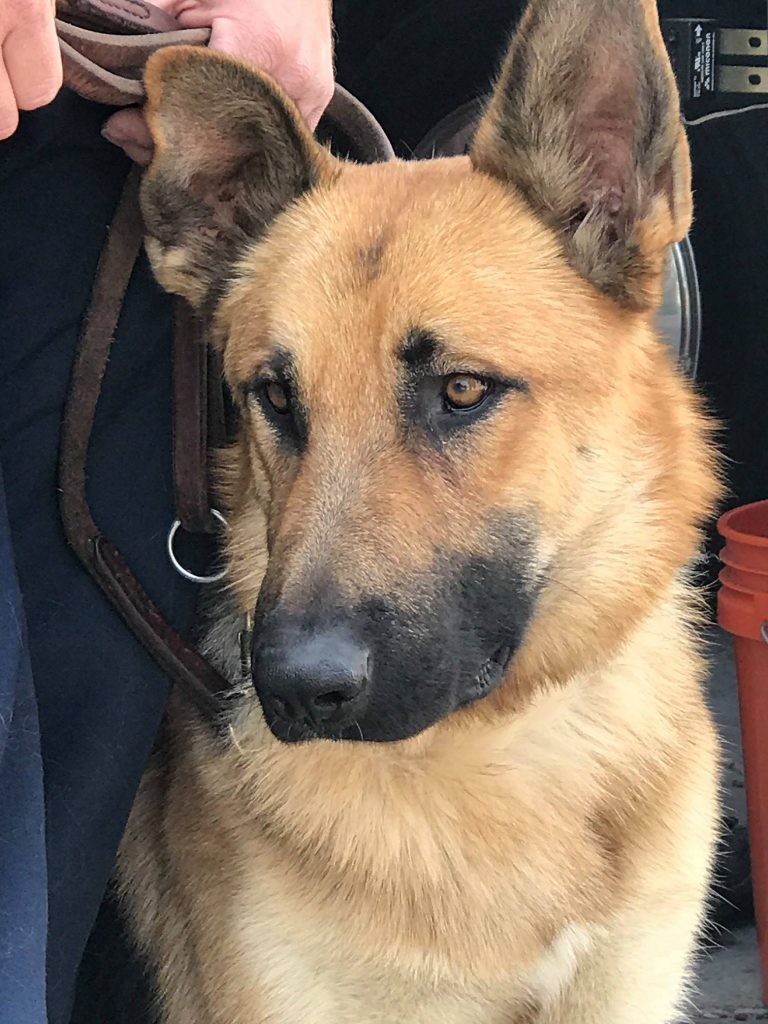 One lucky dog … we want to introduce you to "Mendo", named after the Mendocino fire. While fighting the fires high on the mountain, our Fire Fighter Patrick Cullen spotted a pair of glowing eyes. He wasn't sure what it was, a mountain lion perhaps? And out came a beautiful German Shepherd dog. The dog was super thirsty, and after getting some water, he slept under the fire truck all night. The crew took him to the city after their shift was over. Patrick couldn't get the dog out of his mind, so he checked to see if the county animal services had found his owners. Then, he found out that he could adopt him. So some volunteers from Mendocino County drove the dog half way to Reno, where Patrick met with him yesterday. The dog was happy to to see Patrick he ran around in happy circles. "Mendo" we are happy to say that Draper is now your home. What a beautiful, friendly and affectionate dog. Congrats Patrick and family on the newest member of your family!