This story sucks and I almost didn't type it. I'll just go ahead and say up front that I am not doing the K9 justice. Still, I'm here to report on German Shepherd news. I'll link to better resources in the article for anyone reading this who is interested in getting a better report:
WSVN: K-9 Dies after shooting new The Mall at Wellington Green
WSNV: Palm Beach County Sheriff's Office mourns loss of K-9 shot on Christmas Eve
USA Today: 'He gave his life to save others … He's a good boy': Police mourn K-9 slain on Christmas Eve
German Shepherd Cigo Shot and Killed on Christmas Eve
On Christmas Eve, many of us are spending time with our families, wrapping presents or drinking egg nog. Unfortunately, some people are out and about keeping law enforcement officers busy.
On December 24, 2018,  Palm Beach County Sheriff's Officers attempted to take some gang members wanted for attempted murder into custody at Wellington Green Mall in Wellington, Florida. One of the suspects ran and Cigo, a Palm Beach County Sheriff K9 Officer, was released to chase the suspect. The suspect allegedly turned around and shot Cigo with a .45 caliber pistol. Tragically, Cigo died. The human officers returned fire, injuring the suspect.
Sheriff Ric Bradshaw said, "He did his job, giving his life to save and protect his own."
A video on USA Today says Cigo did his job and saved deputies lives. There's no doubt there could have been a very different ending had Cigo not taken action.
Here's a picture of Cigo (image credit Twitter):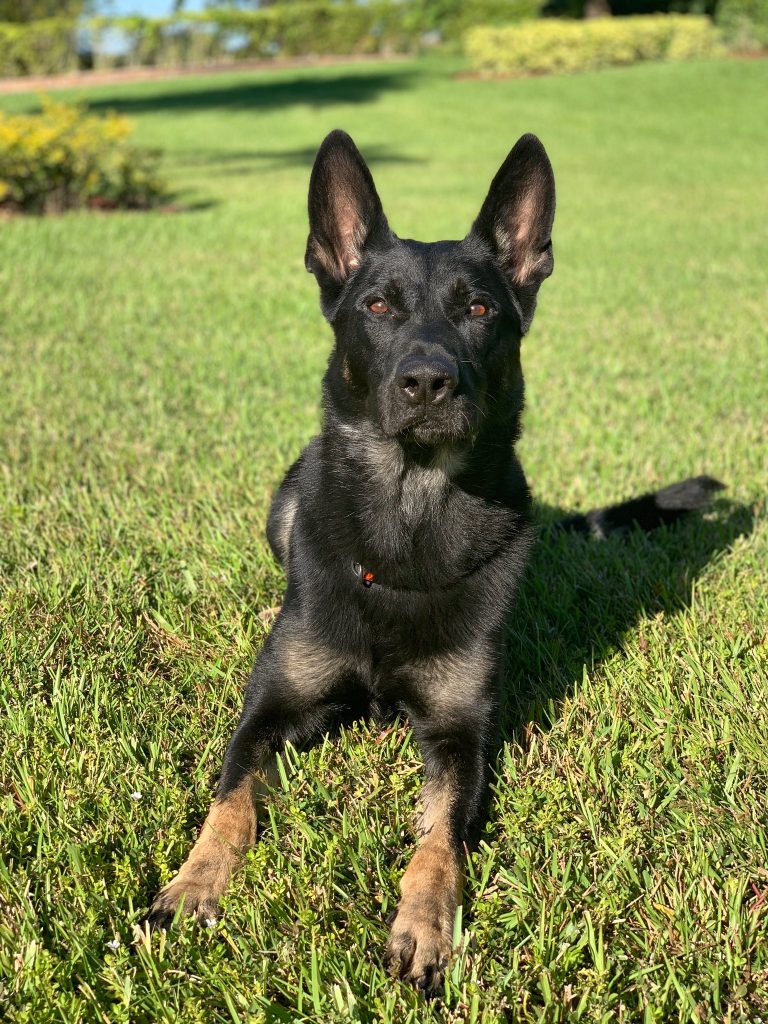 Rest In Peace, Cigo. 🙁