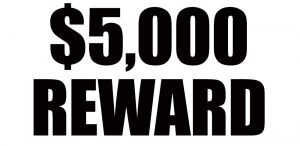 On March 9, 2018, a German Shepherd named Champ was shot and killed in his own from yard in South Los Angeles.
The shooting occurred around 10PM on East 91st Street. According to NBCLA, the reward is offered by PETA. Apparently, at one point the Shepherd was a stray before his owner took him in.
To collect on the $5,000 reward simply turn in the killer to Los Angeles Regional Crime Stoppers at 800-222-8477 or contact the Animal Cruelty Task Force at ACTF@lapd.online.
Champ is survived by his owner and another German Shepherd.