In May of 2016 a story began circulating the Internet about "Haus", a dog who saved a family's 7yr old daughter from a venomous Eastern Diamondback rattlesnake. The story is that 7yr old Molly as in her backyard playing when the Deluca family's recently rescued 2 year old German Shepherd, "Haus", was bitten by a rattlesnake 3 times. A GoFundMe page reads "They're quite certain he was protecting Molly, because he did not back away keeping himself between the snake and away from Molly."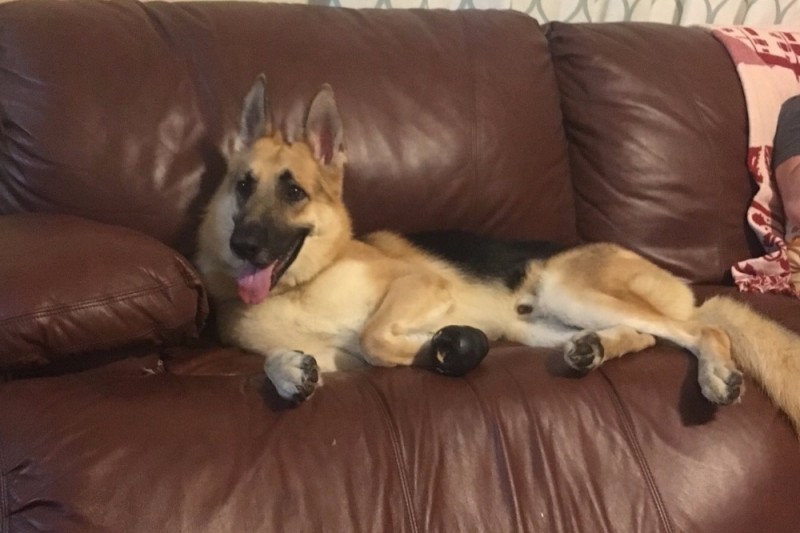 Here's a video of thew news story:

What is an Eastern Diamondback?
This bite occurred in Florida. The Eastern Diamondback can be read about more on Wikipedia here. This is what one of the snakes looks like: