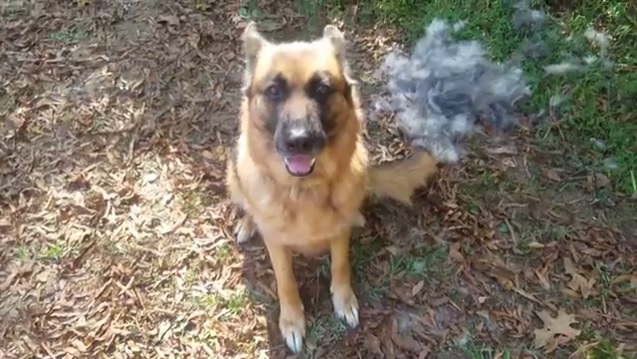 When used properly, the FURminator brush works excellent for removing hair from your German Shepherd Dog during shedding season. Be sure to follow the instructions to avoid damaging the coat when brushing.
Properly using the FURminator on a German Shepherd
The entire design and purpose of the FRUminator is to grab loose hair while allowing live hair to slide through the brush while remaining undamaged.
In the video above I was probably brushing a little too hard. You really need to let this tool do the work. Just drag it across the dog with a little pressure, like you're petting them. Be sure to be careful around their elbows and other bony areas.
Which size FURminator is best for the German Shepherd?
I personally use a large, but my girl has a plush coat. Lots of people can get by just fine with the medium. The medium FRUminator is a little cheaper as well.
Save time and buy your FURminator now
Be careful of fakes. This is a link to the actual FURminator.