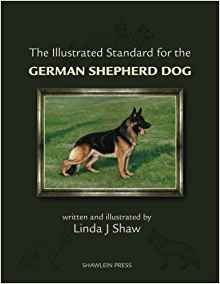 A March 24, 2016 post on Shawlein.com offered up a free copy of the first 25% of the book, The Illustrated Standard for the German Shepherd Dog. The website went down but thanks to the Wayback Machine I was able to grab an archived copy. I am simply providing a mirror here.
Click here to download your copy.
If you hadn't heard, this book shows amazing illustrations of the German Shepherd Dog. It is truly an amazing, one of a kind book.
You can get the full copy here and peek inside thanks to Amazon:


Here's a screenshot of the original post. The book's author would like this PDF file shared, so feel free to do so, as anyone who sees this is going to want the full copy!