Fenway sent us an email last night to say hi! (AKA Aries vom Hektor Haus) (aka the Red Collar Puppy from the A litter).
Fenway's owner says:
Fenway is awesome!  He has such a great personality.  Def. a smart little one… He figures everything out & learns so quickly.  He loves to cuddle & stays right by my side all day.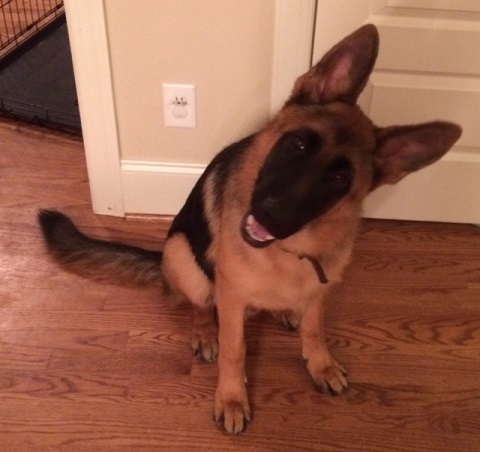 We're pretty sure the Red Sox won the world series this year because of him!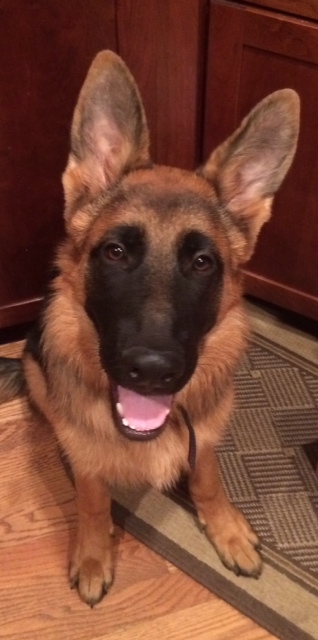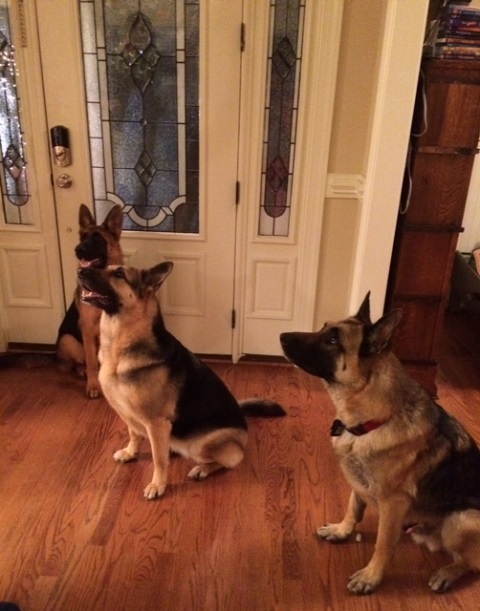 And here's a pic of him from July 2013: