Philadelphia Eagles players Lane Johnson and Chris Long decided to wear dog masks after many referred to the Eagles as the "underdogs" throughout the 2017-2018 football season. Once the Eagles players began wearing the German Shepherd masks, Eagles fans everywhere began putting them on.
6ABC in Philadelphia quotes Johnson as saying "Me and Chris Long were talking [at lunch,] and everybody's calling us underdogs, so hey, let's go get us a dog mask … That's what we did."
The German Shepherd masks are sold at both Walmart and on Amazon. At the time of this article, I've been unable to find on any available Walmart's site but there are indeed several available on Amazon.
Lubber German Shepherd Dog Latex Animal Head Mask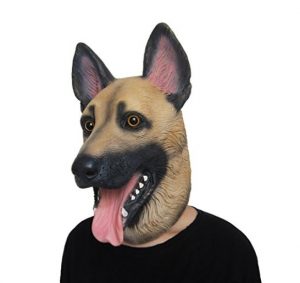 This mask is only $18.99 and is also available via Amazon Prime.
BEWARE generic low quality knock off "Lubber" masks. This is the link to the ORIGINAL Lubber mask: Buy the mask on Amazon. This authentic mask comes with a 100% money back guarantee.
The Lubber mask features:
100% natural latex rubber,Durable and Quality construction

Authentic Lubber brand
One size fits all
Money back guarantee
"Creepy Party" Halloween Latex German Shepherd Mask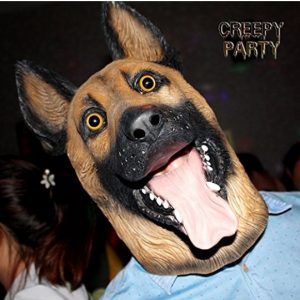 The "Creepy Party" mask sells for $27.99 and is available for Prime shipping.
This is a tall mask and the person wearing it looks out of the dog's mouth or nostrils, just like the other mask.
The mask is roomy enough so that you can even wear glasses under the mask. Buy this one on Amazon here:
http://amzn.to/2FK5vw9.
Features:
Amazon's Choice Best Seller
High quality construction
Back in stock after being sold out after Eagles fans began snatching them up
Are you an Eagles fan?
Super Bowl LII is February 4, 2018. Many want to see "the underdogs" (Eagles) beat the New England Patriots.