The colorful German Shepherd stickers and vinyl decals you're been seeing lately were created by Dean Russo and are available for purchase for six bucks on Amazon here.
I was in "My Best Friends Barkery" in Banner Elk, North Carolina last week and picked one of these cool stickers up. The pictures do not do it justice; they are just beautiful and vibrant in real life:
Here's yet another picture from Amazon: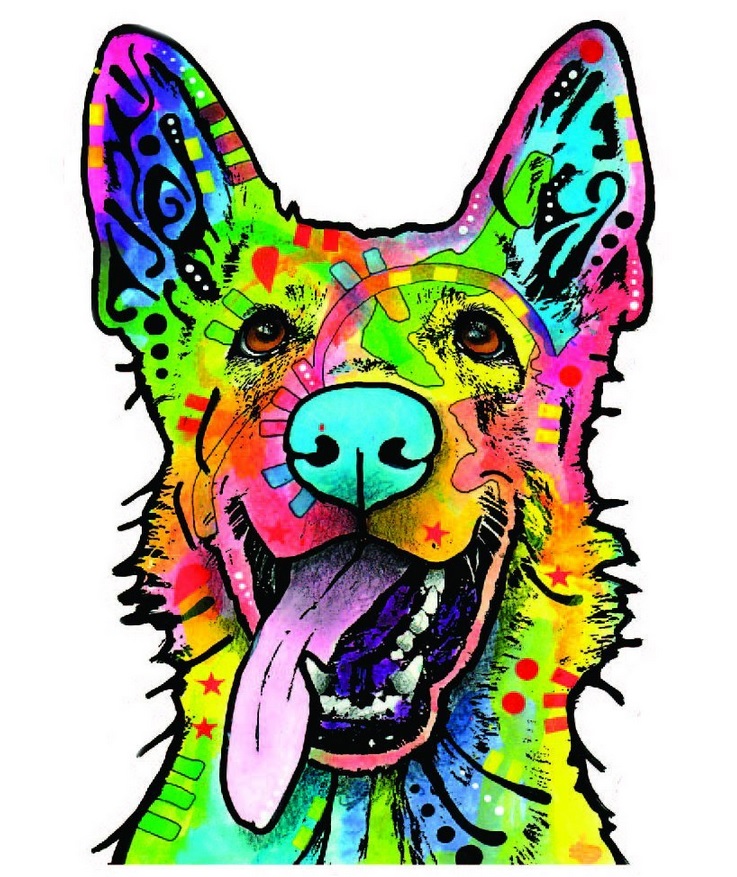 Other than the Dean Russo Art Facebook page, there doesn't seem to be a lot of information online about the artist. It appears that the images are licensed, which is fantastic. I absolutely love the image.
The sticker goes great on cars, trucks, laptops and drink containers and also is available on a beach towel, which I am ordering right now!