Aura is doing great!
For the VERY curious, I just put up a complete update called how to tell if your GSD is pregnant. Please note that it is an informational article and parts of it are gross, so feel free to ignore it.
But anyways, Aura is good. She has odd behaviors, such as wanting to go potty out back instead of out front, or wanting to eat wood, which of course, isn't allowed. She is trying to get comfortable often. By now the C litter puppies are miniature dogs. They can not be felt yet, but they are definitely in there, making Aura hungry. She has been out for walks daily around the local community college.
It snowed out in NC recently. We decided to drive up to the mountains to see it. Aura went to the Pisgah National Forest.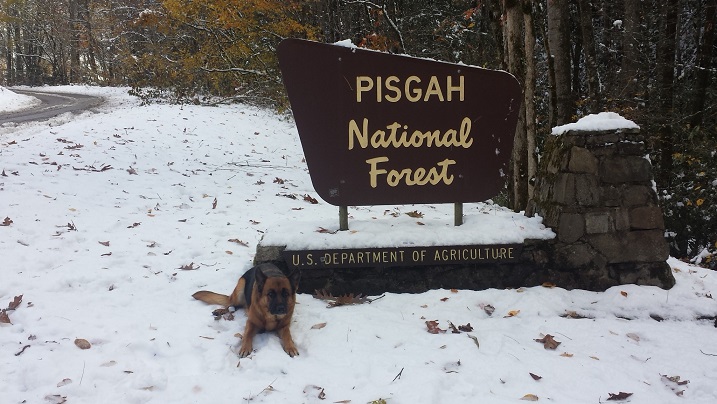 She has also been on many car rides recently: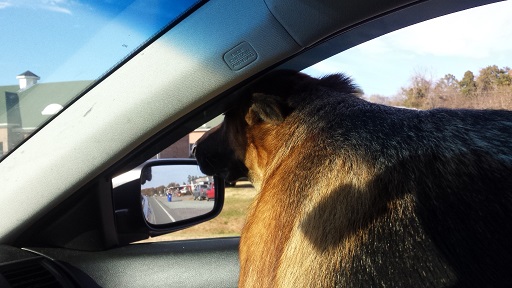 Here is Aura trying to get comfy: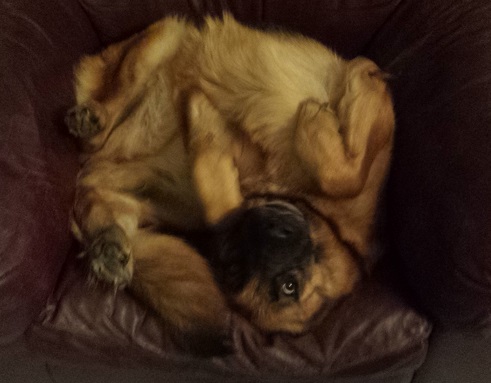 She helped us decorate the tree. Yes, the Christmas tree is up here already. She picked this ornament out.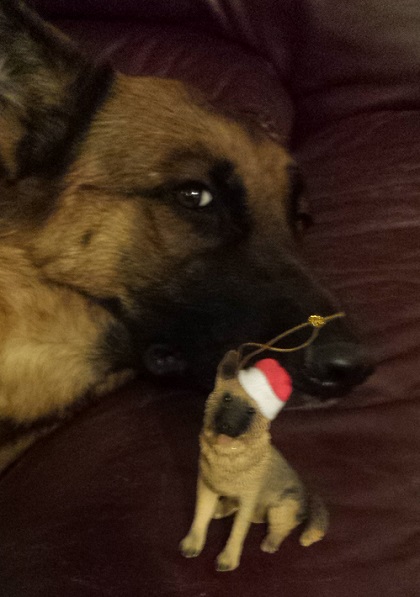 Aura on a walk: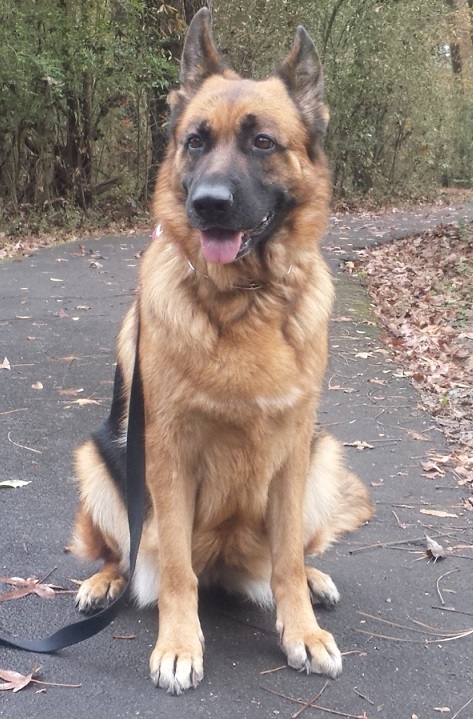 Today when we went on a walk in Pittsboro we ran into a "Shiloh Shepherd". I had never seen a dog quite like this. I stopped and we chatted for a few. This Shiloh is from Canada.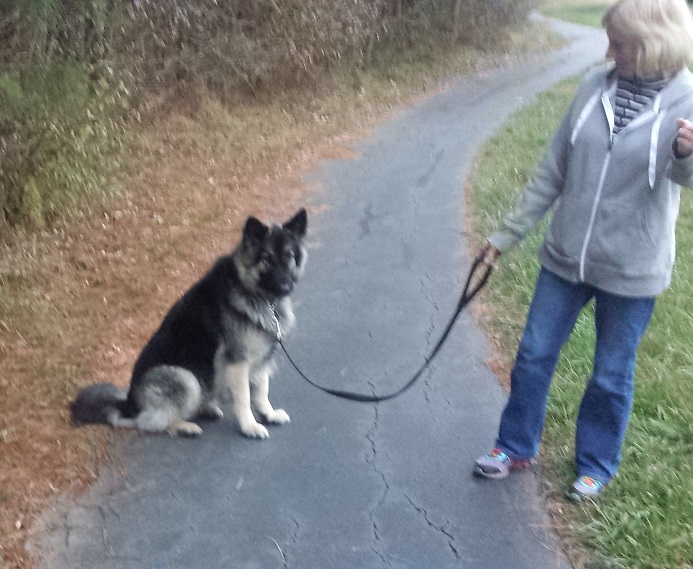 That is about it for now. We hope everyone has a great Thanksgiving!