It is hard to believe but the pups are already 32 days old!
THIS is the best thing that has ever happened to the pups here. One of our midwoofs let us borrow this play yard fence. Here's Aura keeping an eye on the pups while they're sleeping first thing this morning: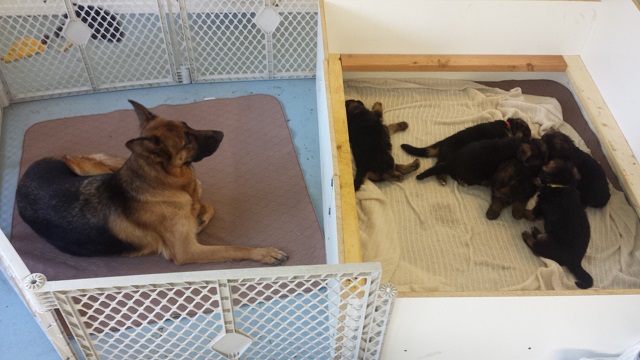 The door (which is closed in the picture) is open all day. At night we close it up.
Puppies have a STRONG desire to keep their area clean. They exit their whelping box and do their business in the play yard.
However…. We have begun taking them outside! Pups go to the bathroom as soon as they wake up, as soon as they eat, and as soon as they play. The trick is to run them outside before they need to go.
The grass was frosty and cold and the pups didn't mind at all.
Here's one of the girls:
Here they are this afternoon- it was quite warm out today. They ate outside today every meal: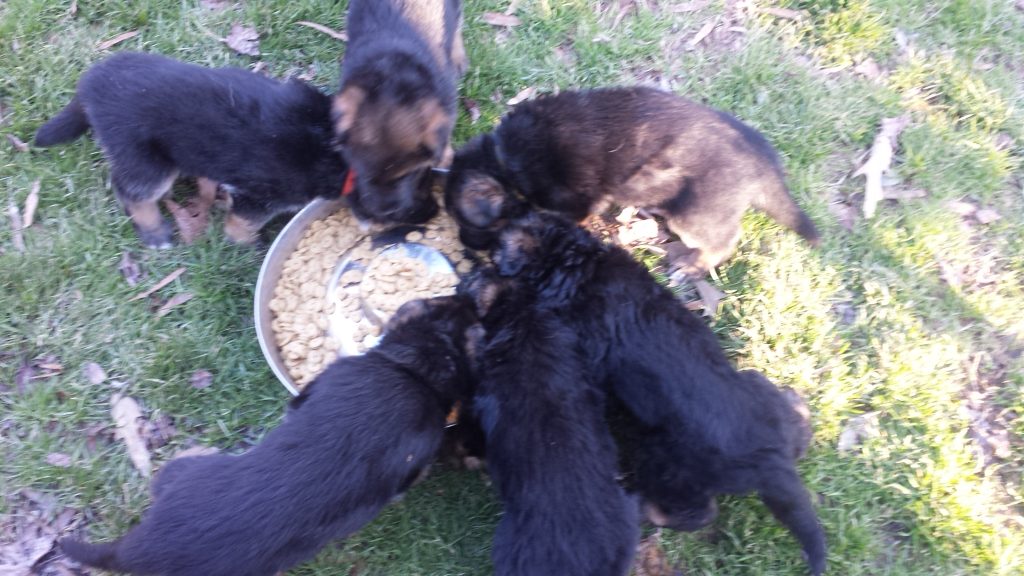 Uh-oh, human on the deck, how do we get up there?!