Update: Pink moved to Florida with her new, loving family about 24hrs after this post went up. We do have friends with litters so please feel free to contact us if you are looking for a Western Show Line GSD like Pink.
We had Pinky set aside for someone quite a while ago (Pink has been her collar color since birth).  Then, someone in their family became ill. Would they be able to get Pink or not? Last week it became apparent that they would not be able to take Pink home.
We quietly kept her here for a few days, wondering if we should keep her or not. This is our last litter. And, you just don't find a Sire & Dam like Ando & Aura that often. And, she is really, really, really cute. And, well, the list goes on. But, she is going to become a big doggy and she'll want to form a very strong bond with someone. We'd almost feel like we were cheating on Aura if we kept her. 1 GSD is great. 2, when you have a family, is a lot of work- we take Aura everywhere with us. So, Pink is available.
During the few days we've had with her here we've had her out on walks. She is LOADED with energy, so getting her out for a little puppy walk a couple of times each day is mandatory. She gets back from them and passes out. If we don't do that, watch out! She is all over the house! We've been working on completing her potty training- if we beat her to it she loves to go outside and then we give her a treat. If we don't beat her to it, well, the puppy mop is on standby. This should click in her head any moment now. She learned sit, lie down, and shake all in about 10 minutes- via hand gestures, when there is a treat present. While she's here we'll keep exposing her to new places and things. Pink is also fully crate trained now, too- she whimpers for around 30 seconds when we close it up at night, and she sleeps quietly all night long (6-7hrs).
If you'd like more info on Pink, contact us here or visit our puppy page for info on the parents.
On to the puppy pictures: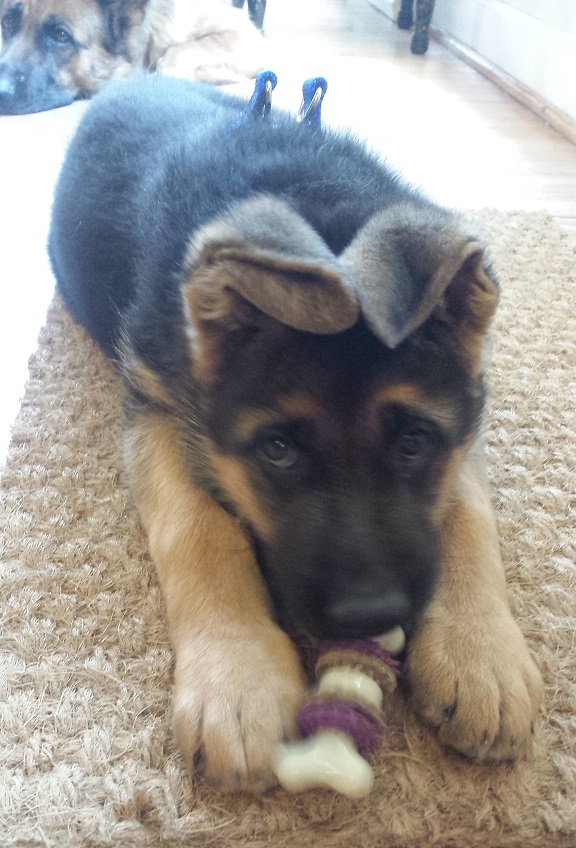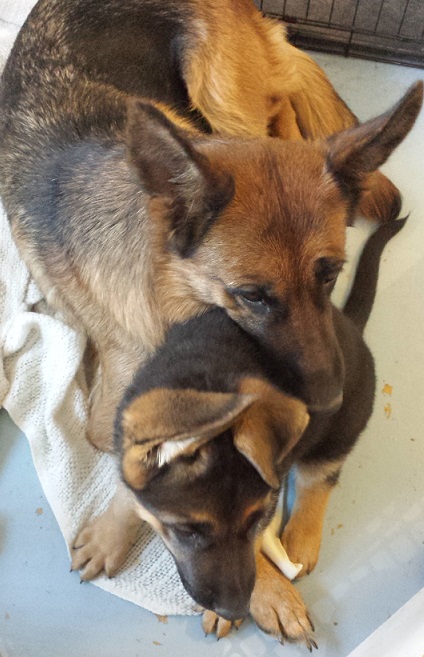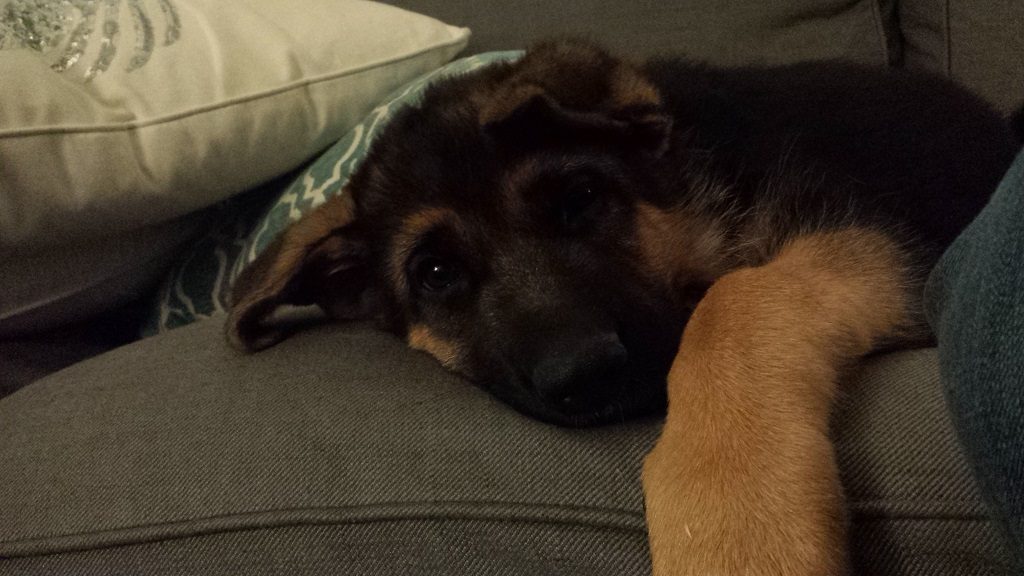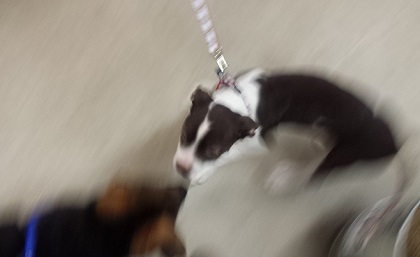 February 24, 2015, NC got snow! That didn't stop her. She followed me all over the yard for 20 minutes: