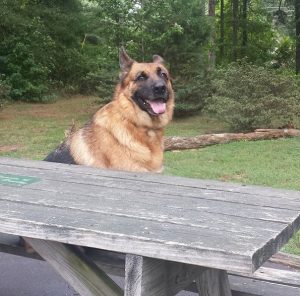 The AKC released their Most Popular Dog Breeds of 2017 Awards on Good Morning America this week. The popularity content does not necessarily represent the actual number of dogs out there, but is based on AKC registration data.
German Shepherds were #2 again this year. The Labrador Retriever was #1 again, as they have been for 27 years in a row now.
According to AKC's 2017 registration data, the top 10 most popular breeds to be registered last year was:
Labrador retriever
German shepherd
Golden retriever
French bulldog
Bulldog
Beagle
Poodle
Rottweiler
Yorkshire terrier
German shorthaired pointer
The German Shepherd Dog was #1 in many cities, such as Miami Florida, where Rottweilers are in the top 5 as well.