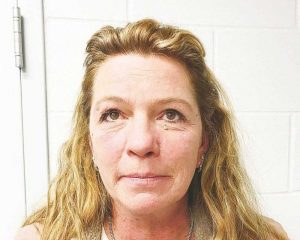 On Tuesday, January 2, 2018, Jennifer Choate was arrested and charged with 22 counts of Cruelty To Animals for allegedly neglecting dogs. Police arrived at the property she rents with a search warrant to find 22 German Shepherds locked in a barn in Negative 11 degree temperatures.
Dozens of Dead Puppies
The 22 German Shepherds were taken to the New Hampshire Society for the Prevention of Cruelty to Animals in Stratham (NHSPCA) where they joined 9 other German Shepherd Dogs. Those 9 dogs were survivors from a fire they survived in December 2017 in Bristol. According to WMUR 9 News, in that fire, 27 German Shepherds were killed, and most of those were puppies which were just weeks old.
According to the Union Leader, the December fire occurred just 3 weeks after a November fire, where 9 other German Shepherd Dogs were killed. At that point, Jennifer Choate had been charged with Animal Cruelty as well.
That's 36 dead German Shepherds.
Even MORE dead puppies at Tarawood Kennels
News reports state that Jennifer Choate also goes by "Bobbi Jo" and operates under the name Tarawood Kennels from Halifax, Massachusetts.
A quick search shows that in March 2017, Tarawood Kennels in Halifax was quarantined by the Massachusets Department of Agricultural Resources after parvovirus infected more than a dozen German Sheperd Dogs.
In that case, 2 adult German Shepherds died and 8 more puppies died.
An article on Wicked Local states that the "breeder" allowed people to visit the puppies frequently, which is how Parvo is transmitted.
The Body Count
That's 46 dead dogs and 22 – 31 at the SPCA. Are there more? The Union Leader says there are also Pomeranians in the "breeding program" and horses on the property as well.
Have you heard about this?
According to news articles, several neighbors had filed complaints due to barking and notified authorities on multiple occasions. If you have any insight, feel free to comment below.